Keep Your House Cool and Budget Low
Keep your house cool and comfortable with our premium air conditioning systems and services. Home Heating can replace and install our top of the line name brand cooling systems and will keep your house cool throughout the summer months. Our air cooling systems are not only built to beat the toughest heat spells but you can also save money with our new high-efficiency units.
Repair or Replace?
Cost is always going to be a factor when considering replacing or repairing an air conditioning system. You could save up to 60% on your energy bills with a new high-efficiency unit. Even air cooling systems that are only a few years old can lag on today's efficient air units. Contact Home Heating and Plumbing for your air conditioning installment needs, a new high-efficiency unit can actually pay for itself relatively quick with all the money you can save on energy costs.
What is Efficient?
Cooling efficiency for your air conditioner unit is indicated by its SEER (Seasonal Energy Efficiency Ratio) rating, which tells you how efficiently your unit uses electricity. High-efficiency units have a SEER of at least 13.0; the maximum available is about 21 SEER. In general, the higher the SEER rating, the less electricity your air cooling system will use to cool your home.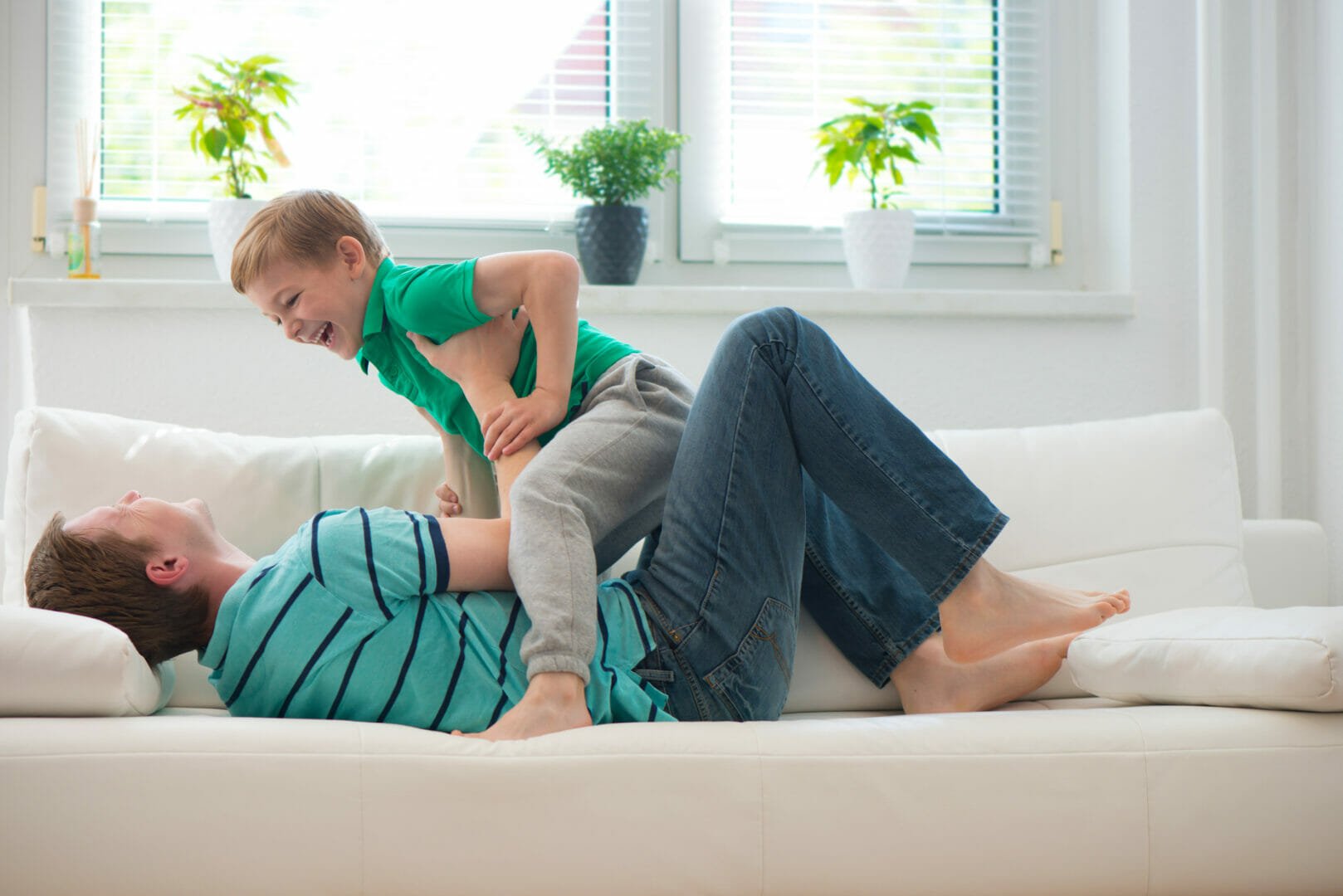 Read what our customers are saying
The tech did a great job!

Had Home Heating do my annual air conditioning preventative annual maintenance. The tech did a fabulous job! Highly recommend the tech & Home Heating!!

Repair guy was very nice and knowledgeable.

the tech was very nice & friendly. Told me everything he was doing & told me about the service plan! Thank you!

Excellent service - Thank you

Super group to work with. Very satisfied with workmanship and the product.

They did an excellent job!

Reggie and Nick were super to work with. They installed our new Daikin AC unit. They were friendly, clean, neat and professional. We would highly recommend them and their company.

Bryan is an exceptional technician/trainer with superb people/customer communication skills.

I have had Home Heating, Plumbing & Air Conditioning perform all my heating, plumbing, duct cleaning, and air conditioning needs.  I have been pleased with all their work.

Reggie & Nick did excellent work. Thanks!

No complaints! Excellent service.

So prompt! A real gentleman. Very much appreciated.

Keith was great, so happy we called you for a second opinion!

Very good people & enjoyed working with Nick and Reggie.

Brian was very knowledgeable & solved the problem of mice eating wires in AC.

I highly recommend Home Heating for all of my HVAC needs.

Very respectful, even gave our dogs attention.

Job was done in about 20 minutes, was really impressed!!

Ken did an excellent job setting us and installing the "smart" thermostat.

I am happy with the product and professionalism of the guys that did the install.

My service tech was great & you guys got me an appointment right away.

Connor was prompt & courteous.

Excellent response time - came early! Very knowledgeable.

Scott did an excellent job repairing my A/C unit. It works great now! Also, I appreciated the prompt time of arrival.

Excellent customer service! Hot day, worked until all was done, very nice!

He was willing to also send me an electronic report since I needed that for my foster licensing.

Thank you for the prompt service today fixing my A/C unit. Your service people always do a great job for us.

I've always had good service with this company.

Thanks for servicing our Trane AC/heat pump unit! On time, no issues.

Was very impressed. Very knowledgeable and thorough. Was very informative - friendly and courteous.

Very knowledgeable and friendly. Would have him again.

Very satisfied with every aspect of your service!

Excellent work, very happy!!!

Very pleasant and accommodating!

The professionalism and quality of work is exceptional.

Prompt, courteous, answered questions and concerns.

Technician arrived on time and completed repairs same day.  HVAC System never worked so well.

Good boys.  Give them a raise $.

We appreciate your prompt response and attention to our A/C.

Thank you for coming so quickly.

Garrett was a nice gentleman and explain things.  I would like to have him doing my service work.

Garrett was an absolute professional.  He identified and repaired our problem very quickly.  He was cordial and well-mannered.  we will request him in the event we have HVAC service needs in the future.

We would highly recommend Home Heating & Plumbing.  They are hard workers and really nice and easy to work with.

Garrett did a great job!!

Excellent service.  I only call Home Heating & Plumbing for any furnace or AC needs.

Very impressed with everyone, office, Joe, Reggie and Nic.  Great job!

Our technician was superb!!

Our A/C stopped operating properly shortly before some days that were projected to exceed 100 degrees.  We were thrilled to get an actual appointment scheduled before that hot weekend.  Garrett called ahead to let us know when he was on the way.  He answered all my questions in a professional and courteous manner.  After completing the repair, he also tested the A/C to make sure it was running properly before he left.  Thanks to his prompt and successful repair, we enjoyed a cool home during that heat wave.

Very impressed with professional conduct and work.

I'm very pleased with the job done and the professional manner conducted.

Very nice job!  We really like Home Heating & Plumbing have had them for years.

Have always been happy with Home Heating & Plumbing.

Ken is to Heat/AC like TJ is to Plumbing.  Excellent!

I am very happy with the technician.  He explains.

Bryan is the best!  He should be training all Heating/AC service staff!

Bryan Oas is the best.  I always request him.  He is so thorough, explains everything.

He does very good work and knows his stuff.

Conner was very informative; came in and told me prices, before adding coolant.

Reggie & Nic where very find gentlemen.  Excellent!!

I had questions and concerns about our humidifier, air conditioning, and furnace.  Bryan took care of each one.  He is the best!! Thanks!

Matt and Travis were excellent guys go install my new mini split cooling system and heat pump.  They went straight to work and completed the project quickly.  Everything being done was explained to me.  They were respectful of our house.  When the job was completed they cleaned up without leaving a mess.  Great crew.  I would recommend Home Heating as a great company to work with

Prompt & knowledgeable. Ken was friendly and did a great job!

Excellent work, David. You need a raise!!

Nicely done in a timely manner!

Installers arrived early on install day. Very Professional install. Answered all questions. Very satisfied.

Knowledgeable, Kind, Efficient!

So appreciated his diagnostic skills and clear explanation of service.

Excellent, knowledgeable, very satisfied.  Repeat customer.

All around great company.  I would highly recommend Home Heating to everyone.

Bryan is an awesome employee and you are lucky to have him.

I really appreciated the adjustment in the installation schedule, due to our AC going down.

Very clean and when they left you would not know that he was here, and clean the unit more than I have seen.

AC went out on a steamy day.  David saved us!

I've only had work done by Home Heating for 27 years and always pleased and satisfied. Good company.

Excellent in all aspects!  Thanks much!!!

Thank you!  I had a service tech come out Monday and he explained to me (somebody who doesn't know the HVAC world) what was wrong, and I did what he said and my ac unit is running better than ever in the 8 years I have lived in my home.  Please pass onto him and you will get my business in the future and all my recommendations moving forward!  Thanks again!

Even though the problem couldn't be replicated, David listened to our issue and provided excellent suggestions and repairs.

Bryan was awesome, and very friendly and professional!  Thanks Bryan!

Excellent work, personnel was professional & courteous!  Thank you!

Totall satisfied and would have Trevor out again.

Nice young man told me what he was doing and why.  He also answered any questions that I had.  Would highly recommend him!

Respectful, kind, and efficient.  Appreciate your effort.

Had service done on air conditioner.  Tech did a nice job of checking basics and provided a couple of options for repair.  He also straightforward about what he would do before we went the most expensive option.  Air conditioning and furnace are working great!

Brian Oas was very helpful, honest and informative on possible future of equipment.  Thank you!

I felt very confident that service on AC was professionally completed.

Bryan always does a great job!

Brian is so professional and knowledgeable.  So happy he is part of Home Heating & Plumbing.  Never let him resign!

Excellent and professional.  Very kind and knowledgeable.  Great asset to your company!

Home Heating can always be counted on for all my repairs and service needs.  Furnace, fireplaces, air conditioner, plus furnace and dryer vents.  Always courteous and professional.

Thank you for the quick and friendly service.  The 2 installers were easy to communicate with and very professional.  Thank you for the service reimbursement.

The installers were on time, quick and efficient.  Very neat, hauled out the old and cleaned up the mess.  Great guys!  Well done!  Thanks!

I was totally please with my experience with Home Heating!

Thank you for the courteous way you handled the project and fair pricing.

I am very happy with the whole experience!

Mr. Meckle is an excellent and very professional tech.

My wife was even impressed.  Thank you!

Great service, friendly techs very satisfied.

Highly recommend!  Excellent service!

Competent and courteous and I appreciate the service you provided!

Conner did a great job!  He even gave me some advice about what needed more cleaning and when.

Outstanding job!  Very pleased!

Installers were very friendly, and answered all my questions, ever thing looked great, when done.

We had our 15 year old AC replaced by Home Heating, had a great experience.  We recommend Home Heating!

Connor was very professional, personable and courteous!  He did a great job too!

Joe, Nic, and Reggie were great! Friendly and helpful.

Very good clean up each day.

Very good clean up each day.

Very neat and kind gentlemen!  Joe was awesome to work with!

Thanks for the great job!

Joe was very professional and also the install guys were awesome also would recommend them to anyone!

Very professional and knowledgeable.  He was patient and answered all my questions, and provided excellent education.

Knowledgeable, explained what he was doing to me.

Very pleased with Joe Ludwig!  Especially after he was able to get us in faster upon request.

Conner did an excellent job, quick, polite and helpful.  Five stars!

Very satisfied with service provided by Home Heating.

The workers were excellent all the way around.  Very happy with their work!

So impressed with everyone and so prompt and did an awesome job!  Thank you!

These tech's went above and beyond.  Fabulous job, all equipment performs well.

Conner M. did a great job explaining options and reviewing his findings.  He was timely and neat.

Very friendly and polite.  Answered all my questions.

Always have excellent customer service.

I love having Home Heating installing replacement furnaces!

Excellent young man, Conner right on time, great service.

Your staff was very polite and knowledgeable.  He answered every question and was helpful and patient.  Looking forward to install next week and a cooler home.

Connor was a very well educated young man.

Techs were excellent, personable & professional.  Going forward we will use Home Heating exclusively.

Very nice & professional.

Removal of old furnace and AC and installation of new was done ahead of schedule.  Workers were neat, friendly, competent and knowledgeable.

All staff are great to work with!

We appreciate the great job they did!

Nice work, very neatly done, greatly appreciate the job done.

Straight forward, responsive, and simple.  Will be working with Home Heating again.

Superb job!! Love the new Furnace and AC systems.  Thank you!!

Excellent work very satisfied.

The install team was fantastic.  Great group of guys.

These (2) techs or whatever they are called get an A+++ from us!  Thanks

Happy with the new equipment.

Matt's presentation was what sold us on going with Home Heating & Plumbing.

Easy to deal with, great service, professional crew, and love our new ac/furnace.

Bryan Oas is very professional and friendly!

You have replaced our water heater & air conditioner, top notch service!  Thank you!

Arrived at time promised.  Explained process finished ahead of schedule.

Workers had to deal with a difficult  work space and came up with solutions to issues.  Wonderful!!

The two men were personable and did a great job.  Answered all questions!

Excellent installation!  Courteous & professional!!

Thanks Brandon!  Good job.

Outstanding service - will use for all my heating and ac service needs.

Could not be happier every interaction phone, email, in person was a pleasure!  Final bill was very tolerable too.

Installation crew arrived as schedule (actually a little early).  Courteous, knowledgeable, timely completion of job.  Work area left clean and orderly.  Thanks for job well done.

Very happy with the service we received.

Thank you! Sad we lost one to the flood! Awesome working with you!

Reggie & Travis did an excellent job. Very happy with their work.

Very happy with quick response and delivery of new air conditioner.

Very professional--Excellent job!

Impressed with the quality of their work.

Good job....Very satisfied.

These gentlemen did an excellent job and accomplished a lot quickly!

Jeremy & Matt did a great job!

I am completely satisfied with the job, very professional and neatly done.

Excellent work as always. We will definitely be using you again.

I am very happy with my new central air unit!! Thanks!

Bryan was very professional, did a fantastic job and was very efficient/thorough.

I just wanted to give a compliment on your tech Brandon Sanders. He came out to trouble shoot my A/C problem. He was very professional and detail oriented. After he finished and was on his way out he noticed some of my military pictures, etc. He said he had to recalculate the bill as Home Heating offers a veterans discount. I did not realize that Home Heating offered that. So thank you to your company for the discount, to Brandon's attention to detail and to notice that I qualified for it.

Charley was great and professional. He went above and beyond in interacting and explaining something to my sons.

Thank you for excellent service and installation of new A/C.   🙂

Charley does a great job!

Very friendly & responsive to questions.

Thank you Home Heating and Plumbing, your professionalism, knowledgeable, and friendly staff. They come to my home to service my air conditioner and furnace each spring and fall and they are always prompt, keep me informed on what's going on, do a great job and the bonus is they never leave a mess. Thanks for all your help and assistance.

Thoroughly enjoyed Charley. Best service rep we've had. Thank you.

Keep man!  Very excellent good man!

Everything done right, and completed quickly

Brandon provided great customer service.  Our issues had a complication on second day and he reprogrammed his schedule to come back and accommodate our schedules.  Very happy customer!

I had a new furnace and AC installed along with duct work cleaning.  Your company was absolutely first rate in pricing and service.  Your sales person, installers and technicians were efficient, friendly and always on time.  Your level of service and dependability shines far above other contractors I have dealt with.  Sorry I didn't submit this sooner.

They both were very nice people and the job they did was excellent!!

I would hire them again in a heartbeat!!

We could not be more pleased with Jeremy & Travis professionalism. Thanks Matt!!

I highly recommend these two men who did our installation and very good.

Awesome job and great service!!

Very friendly service!! They left everything better than it was.

Charley was extremely patient and helpful to "all my questions" of a new home.  So much appreciated!! Thank you!

These gentleman were very professional.  They made me feel very comfortable.

Sales to install we received top notch service!

I called yesterday morning 6/5/17 about our air conditioning that went out over the weekend.  I want you to know that your staff from the first contact to the service tech that came to the house was so "spot on" as the kids say on excellent customer service!!  Everyone was so nice and helpful when I know had to be a very busy day because of the heat outside.  Too often you only hear when things to bad, but how often do people take the time to tell you what a awesome job everyone did!!!  The service tech took the time to explain to me what was going on, made sure I knew how to use the thermostat, and told me what to look for, and to call right away if it was doing what had happened again.  My wife and I were very impressed!!!  Great job, keep up the great work your team is doing!!!

Very nice two workers & courteous that put in my AC. Thanks!

Home was the first company in a long time to give us an honest answer on our AC!

Charley was friendly and informative.  I was happy to learn more about the care of our AC unit.  5 star guy in my opinion!

They did an excellent job replacing our air conditioner.  On time and very considerate.

Bryan Oas represents your company in all he does on the job.  He has been here before and now I request him!

Charley did an excellent job.  I would recommend Home Heating to others.

Charley very knowledgeable and courteous, and explained things very well!

I am very pleased with the technician who came out to service  my mini split air conditioner.  He answered all my questions and gave me tips on how to keep my a/c unit clean.  He was professional and worked efficiently and with a pleasant demeanor.

Technician was very professional, friendly and responsive to questions!

Charley just left and he did a great job on my air conditioner condensation line, cleaning it out and explaining what was happening.  Check my furnace over with the rust from the water and showed us how to tape my duct runs to prevent lost blower air.  Charley cleaned up his work area as if he was never here. Thank you Charley Donahue!

Brian was very helpful knowledgeable, and willing to answer any questions I had.  Great job!

Great experience.  Brad accomplished the work quickly and efficiently.

Charley was friendly & very professional.  He did a great job in a timely manner.

I just love my Trane AC it is working very good.  God Bless you people.

Thanks!  Went above and beyond my expectations!

Very good work!  I will be a returning customer for all my HVAC needs.

Jared & Travis were lovely to work with.  They explained everything to me.  I would highly recommend you to our family & friends!

Guys did a great job.  Enjoying the a/c!

Service tech went above and beyond the original call.  This included fixing problems left from the original installation.

Charley Donahue was outstanding very friendly and knowledgable.

Friendly and did a great job!

We are very happy with how everything went from installation to getting us sold on Home Heating! Thank you!

We are very impressed with the timely manner and professional service we received from Home heating and A/C! We called on a Monday and had our new A/C unit installed by Friday! Amazing customer skills! We will recommend and use Home heating and A/C in the future!

Both Travis and Jeremy went above expectations.  Questions were answered immediately and both knew their jobs.

Quick easy install.  Knowledgeable employees.

Bryan was amazing!  He was very professional and very friendly.  Highly recommend him!

Our family had a new installation of furnace in 2008.  Brandon did excellent service.

I was calling to set up appointment for an estimate to replace my air conditioner in July. Everyone, except Home Heating, told me it would be at least 2 weeks before someone could come out. Home Heating was here in 15 minutes with a professional looking bid returned via email within 30 minutes. I waited for other bids which were scratched out on a piece of paper and arrived 2 weeks after they had finally come to look at the project. I was so happy with Home Heating; I recommended them to a friend who also had used the same company for years that I had previously used. Home Heating installed their new furnace last week!! The service is the best and the servicemen were very professional and polite. A+ Home Heating!

So glad I switched to Home Heating!

Roger is friendly and reliable, and can be counted on to do a good job.

He was very knowledgeable and explained what the job was going to take.

Thank you, TJ was great to work with.

I will continue to use Home Heating!

Bryan did an excellent job and was very nice to explain everything he did.

These guys were great. Thanks!

Very professional, courteous, efficient & competent.

Aprilaire looks great and works perfect!

Both Reggie and Bob were efficient. They complement each other well, each doing their part of the installation. It looks good.

Very happy with quality of new furnace & A/C. All work was excellent and working fine. My furnace room is squeaky clean.

Came on short notice. Really appreciated that.

Both Reggie and Bob were efficient.  They complement each other well, each doing their part of the installation.  It looks good.

Always high quality service whenever we call. Always a satisfied customer here.

Exceptional service, pricing and professionalism -- customer first mentality.

Roger did a very nice job. Would have him again.

 

Reggie and Bob did a great job. Arrived on time and explained everything prior and during the install. Installation was neat and professional and they cleaned up everything as well. Would not hesitate for a second to call and have them quote your system.

 

Jeremy and Travis did a great job installing our new air-conditioning unit. It was not an easy installation, but it was well done. Thank you.

 

These 2 guys were friendly, knowledgeable, clean, and very professional. Will recommend! Thank you!

 

Charles did a great job. Very curtious & professional!

 

Outstanding – couldn't have been more professional & helpful!

 

Service was super and response to call for service was quick and well done.

 

TJ was very professional. Would recommend Home and TJ to anyone!

 

Great experience all around! Matt was very responsive & installers were A+!

 

Roger did a great job and was very friendly.

 

Adam did a nice job. Gave me some hints/suggestions too!

 

This is the first time I've used Home Heating and I'm very pleased with everything. I'll call Home Heating again.

 

They got right to work and didn't waste any time in getting the job done. They had the answer to all our questions. They were very careful not to leave a mess. We are very satisfied with the product. Our house is cool and comfortable.