Quality Products, Endless Options
If you are looking to add some spice to your home with a kitchen face-lift or are looking to add a bathroom to your house to boost the value, Home Heating and Plumbing can give you the exact plumbing remodel you are looking for. We specialize in plumbing remodels and plumbing replacements, as well as plumbing products. Contact our professional, licensed team. They will accommodate your every need and make sure the finished product goes above and beyond your expectations.
Free Estimates
With a wide variety of products, Home Heating and Plumbing offers some of the most recognized name brands in the plumbing industry. Call our office and schedule an appointment with one of our licensed project managers and they can come to your house and give you a free remodel estimate on a project that you have been wanting.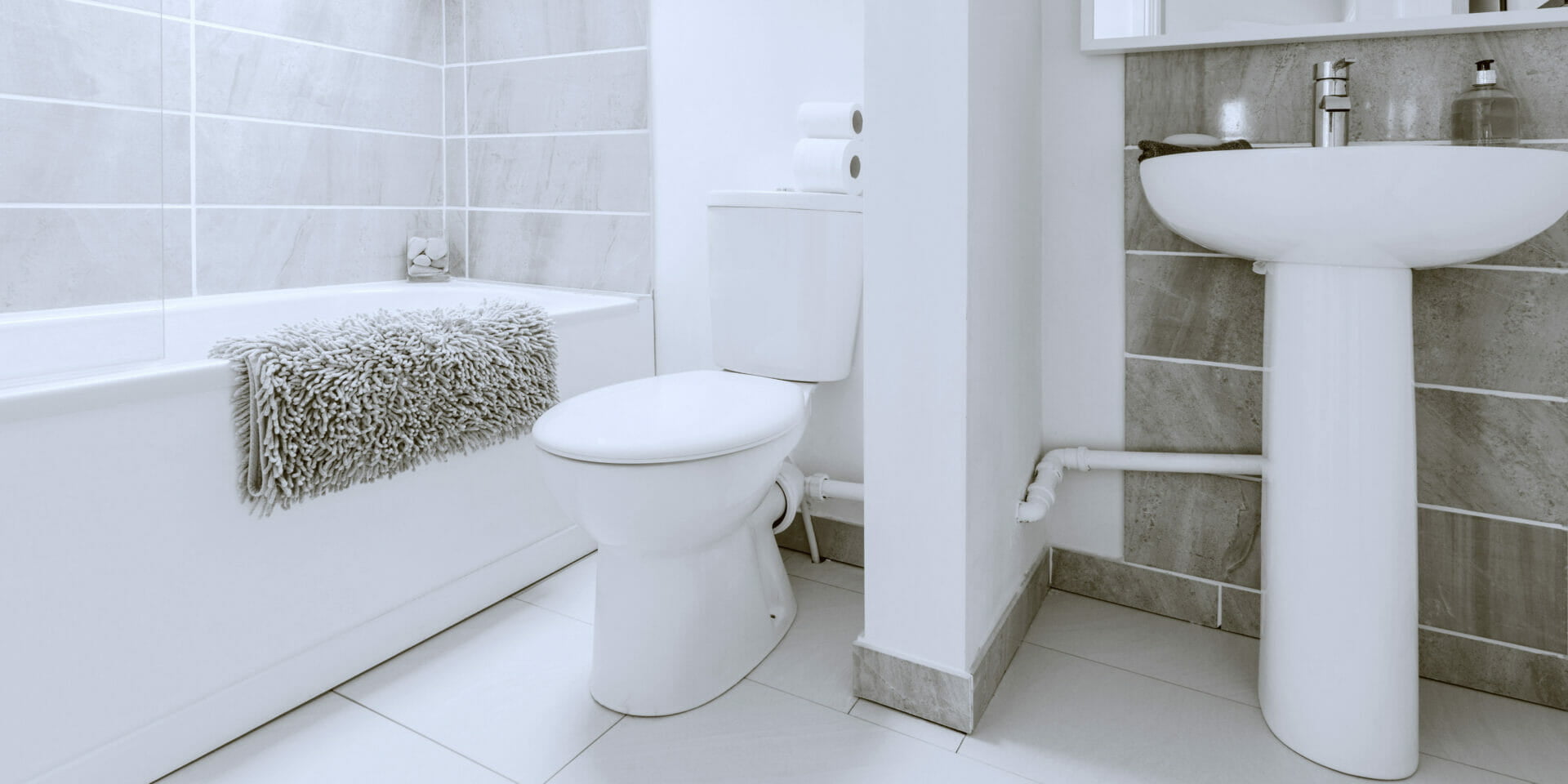 Read what our customers are saying
Best service ever!! We have always received good service from Home Heating Plumbing & A/C Inc.

Terrific- we appreciate you!

I will always call Home Heating, Plumbing

I've used Home many times for a variety of services and they have never disappointed TJ continued the long line of great service.

Service was prompt, efficient and tidy! The backed-up garbage disposal was fixed in a very short amount of time with no residue for us to clean. When we were without use of the kitchen sink or dishwasher for a weekend, we appreciated the service with a smile and a prompt reply for service. We have appreciated the efficiency and service from Home Heating, Plumbing & A/C for the last 7 years!! They are our go-to for reliability!!!

The guys were polite and decent! Good job. Thanks. You have been to my house several times!

Yet another fine job by Home Heating & Plumbing! Professional all the way! Thank you Joe!

It was a pleasure working with Josh.

Far exceeded my expectations! very very pleased!

We love Joe & always ask for him.

Excellent communication, work and follow through! Thank you!!

Awesome work & great professional serviceman.

Very Respective young man.

Joshua did a wonderful job for us. I called for a plumber 15 minutes later, he arrived.

DJ was cordial and courteous. He was very professional in appearance and responsive to my questions/concerns, respect for customer property. His workmanship is excellent in appearance of project, work was completed in a timely manner and he cleaned up after completion.

DJ was cooperative, cordial and courteous. He was responsive to questions/concerns, respect for customers property. DJ's workmanship is excellent on appearance of the project. Work completed in timely manner, and cleaned up on completion.

Tyler was cordial, courteous, professional appearance. He was responsive to questions/concerns and respect for customer property. His workmanship was very good for quality and appearance of the project. Work was completed in a timely manner and cleaned up on completion.

Very friendly, good job done. Considerate and cleaned up the mess.

Thank you for coming out the same day I called and for calling the city for us.

DJ was courteous, who did great work. We like the timeliness and professionals at Home Heating and Plumbing.

DJ was very polite and professional. He did a good job!!

The guys were the epitome of professional and courteous.

Justin and Joshua were cooperative, cordial and courteous. They had professional appearance, were responsive to questions/concerns and respect for customer property. Workmanship was excellent quality/appearance of the project, work was completed in a timely manner, and they cleaned up after completion.

Very appreciative of the work done, can't thank you enough!

Fast service. Called in AM, service by noon.

Joe was very helpful when we had a leaking water heater - neat & efficient.

TJ has been our go-to guy for the plumbing in our home & lake home. Job is always done right the first time.

TJ is amazing! He helped us plan & execute this project. Work was done quickly to save excavator cost.

Joe was an absolute professional. He quickly diagnosed the problem, replaced our water heater, and explained the entire situation while he performed the repairs. He was extremely knowledgeable and cordial - highly recommend. We will request him again if the need should arise.

Joey was great! Very helpful and good at his job. Did excellent work.

Joey was great! He made great suggestions & made me feel confident in the work completed.

Top notch reliable service! TJ is amazing! He helped us plan projects and then executed them to perfection. Would never call anyone else for our plumbing needs!

Excellent all around service

Great service! Took the time to understand the issue & ensured it was taken care of! Best service of any company I have done business with!

From the rep who answered my call to the techs that did the work - A+

TJ was on time & did a fabulous job explaining features of new fixture to me.

Great job. Will use Home & Heating again.

Excellent service!  Very friendly your crew is,  and they always do work that is outstanding, plus easy to work with.

Did excellent work; solved a knotty problem that arose.

Knowledgeable  and Efficient. Clean.

Same day service appreciated.

TJ does great work! He's the reason I keep having you do work for me.

Tech did a great job; solved an unexpected problem with imagination and skill.

Carl was excellent very helpful!  Would recommend to others.

Paul is  our "Go To" for my Plumbing issue.  Huge asset to your company!  Big fan of Paul at Home Heating & Plumbing!

Jerett did a great job and explained the problem with my faucet.

Wonderful crew who only had our best interests in mind.  Excellent workmanship!

Paul and Justin did great work!

Outstanding service and knowledge by Paul.

Was happy w/the professionalism of the job.  Had a great conversation w/employee.  Thanks!

Very nice work, seemed very knowledgeable.

We are so happy with the finished product!

Exceptional service from Jason and Justin. Complicated problem, 28 year old cast iron pipes burst, soaking two rooms. Complete removal and replacement with PVC, minimal household disruption. Fast, efficient, and courteous. Very respectful of our property and our desire to return to a normal life as soon as possible. Much appreciated.

You are lucky to have such a great person to work for you. He went above and beyond!

Excellent service and very good workmanship. Thanks.

Jason is a very sweet young man. Very courteous, good worker and cleaned up after himself. Very good.

Justin was great! Very impressed with the service. Thank you!

Personable, respectful and trustworthy--excellent professional work!

Roger was a joy to work with, he came up with some very workable solutions to challenges in working in an old house.

I will always call you guys for my plumbing!

Put a review on Angies list and Roger was excellent.

TJ & Justin were fun to interact with, knowledgeable and efficient.

Brandon is always a joy to welcome into our home for his service calls.

The base of our tile shower had a water leak. Carl's approach to identifying and fixing the problem was logical and thorough.

We will request Roger for future projects/repairs.

Remodeled our Master bath room.  Roger B. from Home Heating did all of the plumbing work.  Roger did a great job.  Would definitely recommend them.

Roger, as always, went above and beyond to help us with our project.  He is also a delight to work with!  The best!!!

Excellent work!  Thank you!  Very nice folks to talk to!

Just had a technician at our condo to change the plumbing around for a new tile shower we intended to do ourselves. He answered every question I asked and showed me exactly what we needed to do next. His service was done in a timely manner and he cleaned up afterwards. He even went out of his way to get an answer regarding the heating unit in our condo. He was very friendly and I would definitely call Home Heating and Plumbing again.

Very pleased, from sales to installation.

Excellent experience. We would like an estimate on installing some faucets.

Very impressed with your installer. Worked well with our framer.

This is the kind of workmanship and cooperative person -- very good job.

These two way exceeded my expectations. Fantastic job.

Dave did a great job of explaining things & was honest with me.

Love my new Arbor touch-free faucet! Thank you TJ! Beautiful job well done!

The salesman and installer worked hand in hand to make sure this was completed to our expectations making my life a whole lot easier! Thank you

Highly recommend this install team.

Very pleased with the work Brad and Carl did. We had a water problem so the speed with which they were able to make a replacement was much appreciated. They were very helpful and friendly. Would recommend them to anyone.

Rob & Brad did a great job and were very friendly and easy to work with!

Always good service from Home Heating - & friendly.

Rob did a fantastic job! He is a keeper! Very helpful and kind to answer all questions.

2 different service people in 2 years. 2 excellent jobs. 2 happy people in our house.

TJ was on time, clean, and the work is great. We will have him back when we remodel the other bathroom! Thank!

The guys who installed our insert were great! So friendly!

The plumber that was here was very nice and helpful. He was very courteous.

I'd like to compliment Rob M on his work done in installing two new faucets and a new shower head yesterday. He is personable and answered all our questions and did excellent work. We are always pleased with the work done for us by Home Heating and will ask for Rob in the future.

 

Thank you!! Bryan went above & beyond, which we appreciate greatly.

 

Satisfied with job—well done

 

He did a great job and very friendly.

 

I was so nervous going into this project! Jeremy & Travis put all my worries out of my mind; Such nice young men – professional & a credit to your company! Everything went good!!