Professional, comfortable, cost-efficient
Our teams of highly trained and licensed technicians are suited to make sure every remodel, replacement, and installation is handled professionally. From the first call to the final part installed or replaced, we promise each visit from us will be cost-effective and time-efficient.  We aim to make sure our customers can feel comfortable to turn to us to keep your house warm and cozy during the frigid winter months.
 We offer a variety of solutions to heat your home
Reliable & efficient
Whether you are remodeling, building a new home or simply replacing your existing heating system, you can depend on us for reliable, efficient heating solutions that will last for years to come.  Your new heating system will help you comfortably ride out the harshest winter while increasing the resale value of your home at the same time.
At Home Heating and Plumbing, we understand that no other single system in your home plays a larger role in your comfort or how much your utility bill will be.  That's why we strive to find the best solution to warm your home in the most cost-effective way.
Free estimates on heating systems
Home Heating sells only the finest equipment, and our trained and licensed technicians install every system professionally. All of our heating products are backed by excellent manufacturer's warranties and extended warranties are available as well.   If you are looking for a new heating system, we offer free estimates.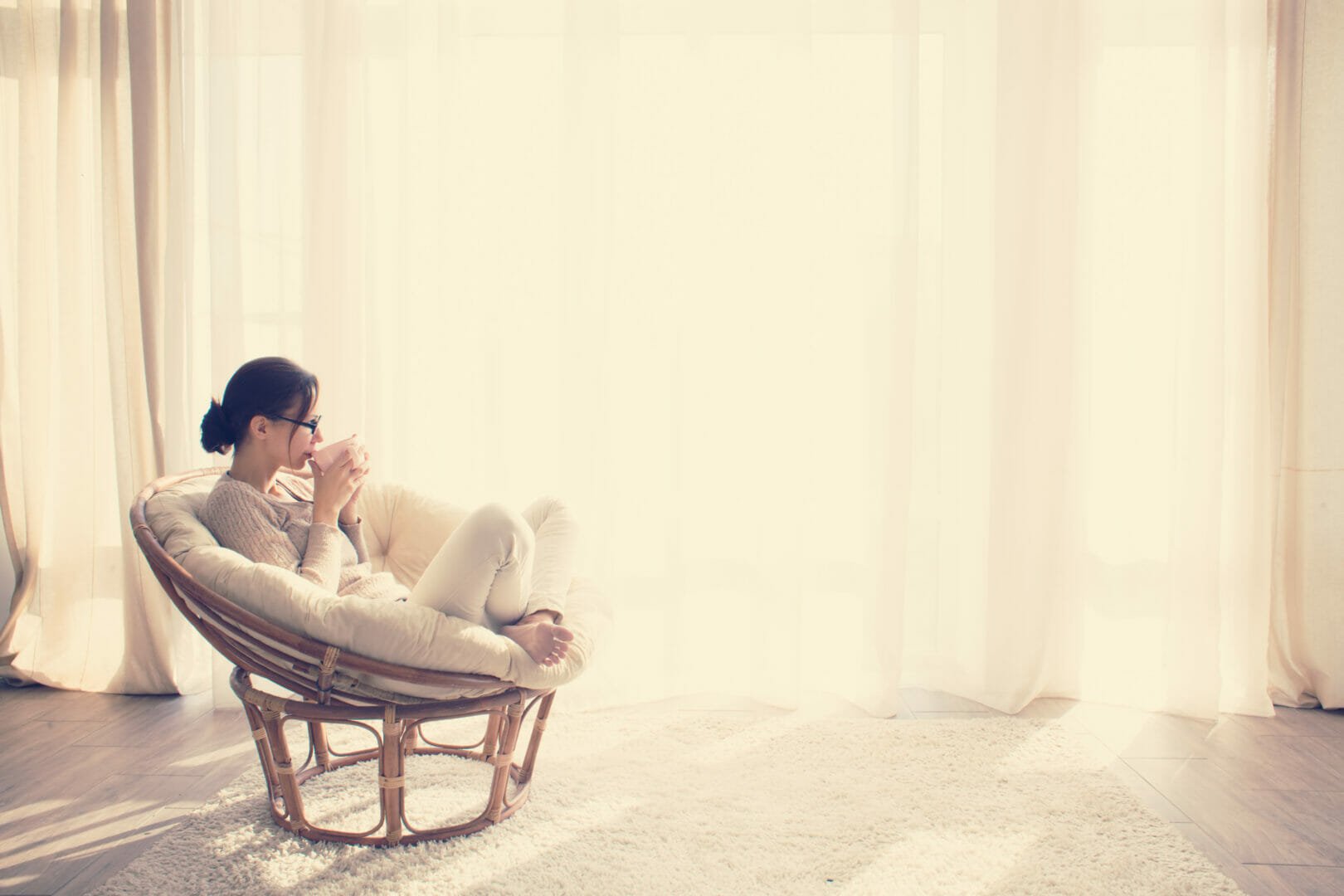 Read what our customers are saying
Very happy with work done!

Workers had to deal with a difficult  work space and came up with solutions to issues.  Wonderful!!

The two men were personable and did a great job.  Answered all questions!

Excellent installation!  Courteous & professional!!

Thanks Brandon!  Good job.

Outstanding service - will use for all my heating and ac service needs.

Arrived at time they stated.  Worked in an efficient and professional manner.  Would recommend to others.

Could not be happier every interaction phone, email, in person was a pleasure!  Final bill was very tolerable too.

Installation crew arrived as schedule (actually a little early).  Courteous, knowledgeable, timely completion of job.  Work area left clean and orderly.  Thanks for job well done.

Thank you! Sad we lost one to the flood! Awesome working with you!

Reggie & Travis did an excellent job. Very happy with their work.

Bryan was very professional and friendly.

Reggie and Travis were wonderful to work with! They explained everything and were so professional.

Addressed original issue and provided guidance for future issues.

The worker came in on his day off to make sure we had heat for the weekend. So appreciated!

The new system works great!

I have tried other plumbing and heating companies, but nobody beats the service and caring of Home Heating and Plumbing. I have used them on the heating and the plumbing side and have been very satisfied.

Thanks so much for the job well done. It's nice to have peace of mind.

Matt went above and beyond to clear our furnace venting! Excellent customer service!

Timely, professional service at a fair price. Couldn't be more pleased. Highly recommended.

Service was excellent. Service rep was fantastic. You guys are great!

Glen & the two gentlemen that did the install were incredible to work with! Can't say enough about the process, service & character of the individuals!

Simply the best. Thank you.

Our Aprilaire humidifier problem was resolved in a timely manner. Tech Bryan was very professional.

They did a good job. Fast friendly service.

Good work. Very satisfied.

Had a garage heater installed on February 5th. Your staff actually showed up a few minutes early. We visited throughout the morning, and they answered all of my questions. Very professional, and I am very satisfied with the work. Heater works great. Thanks for a great job.

What a great serviceman!!!

They were so clean and polite. Great work! I will definitely be a returning customer!

Awesome service - Thank you!

Outstanding customer service!

Bryan Oas was out to my house last evening (1/30/19) due to our furnace shutting down and it being 31 below zero with wind chills to 52 degrees below zero. The coldest day on record I believe. He quickly discovered the problem, solved it, and had us back in the "heat" in no time at all. He can be my rep forever...in fact... I hereby request that he be assigned to my account permanently. Anytime that I have a problem, I would want Bryan to come out. Many thanks to him, and to Home Heating for such a quick response time to our problem. Thanks to all.

Our service tech was amazing, I would definitely recommend to anyone I know!

The gentlemen went above and beyond expectation. They answered every question and gone helpful suggestions! New loyal customer.

All around excellent job! Thanks!

Excellent service! We are always pleased with our service from Home Heating!

Brandon was on time, did a nice little tune-up, and answered my questions. A good man!

The guys were fantastic!! You're lucky to have them!!

Very happy with work done. Here on time and done in a timely manner!

After discussing what the furnace was doing, I was really impressed that he could identify the problem.

Brandon did a great job!! He is very friendly. Thanks.

Everything was wonderful!

From start to finish--Best I've ever seen--your staff & procedures are the best.

Both men were very knowledgeable, competent, and acted in a very professional manner.

Very thing was very good.

We had 2 jobs for our boiler and sewer. All guys were amazing to work with. We will be switching to Home Heating for our future services!

Very polite, informative, on time. Work looks great and functions great!

Absolutely great customer service by your techs. Very professional, cleaned up every area they worked in and were timely. Highly recommend!

We will highly recommend Home Heating in the future!

Couldn't be more satisfied. Excellent company.

Very nice men. They took time and were careful with my old furnace.

My project was in an existing home switching from an electric to a natural gas furnace. I had 3 bids and went with Home Heating - very glad I did, no remorse! I was particularly concerned with the installation, that had to be done right. This company has knowledgeable people to work with and the installation was as close to flawless as possible. Impressed.

TJ was an excellent and you now have my business at Home Heating. Thanks.

Brandon was on time; Courteous and worked quickly & efficiently.

Charley is a great technician and an asset to Home Heating & Plumbing. Friendly, courteous & knowledgeable!

Brandon explained my problem and understood my concerns.

Very professionally completed.

The guys were great to work with, I would definitely have them work for me again.

I was very impressed with responsiveness and how clean it was when completed!

Very interactive, cooperative & friendly.

Great service, very honest people. Charlie is a great service person.

Marvin was the best person I have ever had work on my house.

Charlie was friendly & obviously knows his stuff. Great to work with.

Keith was great with fast and courteous service. Found our problem and got it fixed  :)

Very friendly. I felt very safe & comfortable having the workers in our home.

We are very happy with our first experience with Home Heating and Plumbing. Very professional, personable and efficient.

Very happy with service. Great, friendly and knowledgeable employee!

Thank you for great service!

Great work, great customer service. I will recommend Home Heating and Plumbing to friends and family.

Great job! Brandon does good work. Thank you!

The guys were fantastic! They were polite, courteous and professional. Very knowledgeable and took the time to answer all my questions. Very satisfied.

Brandon Spiekermeier was great to work with. We will be happy to have his assistance with future projects.

Happy with performance, service, and overall job!

Very happy customers. We will highly recommend.

Quality work & excellent customer service.

Very happy with the 1st young man and the next 2 the following day.

Brandon Spiekermeier was wonderful to work with!

Brian was great to work with! He answered all my questions and provided help on other items that I didn't know were causing a problem. Very knowledgeable and helpful.

Very professional. Thank you.

We are completely satisfied with the service received. A new furnace installed without any wait! Friendly and competent service. Thank you.

Matt did an excellent job of explaining what the tech will do on-site and Matt helped me with a couple questions I had. Thanks!

Great job on air exchanger! It has made a huge difference in our home already!

Thank you for your outstanding service and work!

We were surprised how fast you came out for a non-emergency call.

Hard to find anything wrong with him or his work. Thank you.

Worked the last weeks with both Charley & Brandon, they are excellent guys.

This was the first time I was ever 100% satisfied with contracted work done on my house. Thanks!

Excellent - highly recommend!

I would say this is above and beyond service. Thank you very much.

Great staff!! Matt Thune was excellent in the sales department. Cleaning tech Bryan was excellent. Equipment installers Travis & Reggie were excellent as well!

Crew was excellent, highly recommend.

Excellent service and extremely quick! Thank you so much! Merry Christmas!

We were very pleased with your staff and their performance. We would definitely recommend your services!!

Very nice young man. Timely arrival, nice job!

Very cordial. Knowledgeable and a good communicator.

We were not home, but know all your work in the past has our highest recommendation!

Prompt, business-like. Will use this company again as needed.

Charley did a good job for me. Well satisfied today.

Ryan is fantastic, friendly & very knowledgeable!! Home heating has always and will always be the people we call. Very prompt and efficient when we need them. Thanks

Very satisfied, Brandon is helpful as always.

They did an excellent job and explained what they were doing, they also answered all our questions.

Wanted to know how clean ducts were while old furnace was out, I've never heard before but nice job!

Installation team were very polite and courteous and did a great job and in less than 4 hours.

We are well-pleased thanks!

Brandon was prompt and thorough.

Brandon is a nice gentleman who did a professional job!

Brandon was very nice & professional.

I really enjoyed Brandon's visit, appreciated his work and look forward to him coming back next year!

Brandon does a great job for me. Thanks!

Charley is the man! Always quality work and very informative.

Couldn't have asked for a better experience! Thanks!!

On time, courteous, helpful. He gave me some advice on filters, air exchange, and fixed some issues!

Like working with Charley Donahue. He is very courteous and knowledgeable. Answers all questions and goes above and beyond.

Brandon Spiekermeier was awesome, super friendly, and polite!

Charley Donahue is an excellent service man. A great personality and a credit to your company. I will be requesting him anytime I need furnace maintenance. Thank you!

Very professional and extremely knowledgeable. Very timely too.

I wasn't here when they did their work but I was extremely happy with the job.

My furnace tune-up appointment was courteously and professionally scheduled on 10/9/17 by the service department person. The appointment was scheduled at a time convenient to my schedule. Brandon arrived on the early end of my 8 a.m. to 10 a.m. appointment window on 10/10/17. He pleasantly greeted me when he arrived, answered my service questions and thanked me for my business upon completion of his work and departure. He invited me to complete the comment card and the online survey no matter my satisfaction or dissatisfaction. I am pleased to say the service was excellent! Brandon courteously answered my plumbing question and encouraged me to contact the office for plumbing service and appointments. The Home Heating quality customer service!

They were so great!  I've recommended them to all family & friends.

Would recommend to anybody, well satisfied left with things in order.

Salesman and techs all very nice.  The all did a great job!  You have a good company!

Everything done right, and completed quickly

I had a new furnace and AC installed along with duct work cleaning.  Your company was absolutely first rate in pricing and service.  Your sales person, installers and technicians were efficient, friendly and always on time.  Your level of service and dependability shines far above other contractors I have dealt with.  Sorry I didn't submit this sooner.

They both were very nice people and the job they did was excellent!!

Prompt fast service and very knowledgeable!  Thank u Charley!

Travis and Reggie were very respective and would recommend to anyone.

I would hire them again in a heartbeat!!

I learned a lot about my furnace from Charlie.  Couldn't figure out the web review piece

Rating is a reflection of why we've been with Home Heating for 40+ years

Very professional, common sense, attention to detail.

Thank you for doing such an excellent job!

We could not be more pleased with Jeremy & Travis professionalism. Thanks Matt!!

I highly recommend these two men who did our installation and very good.

Charley was knowledgeable and very personable, easy to talk to, and friendly, and also loves his job !

Good company and good to work with.

Sales to install we received top notch service!

Very satisfied with service work done!

We could not be more please with Jeremy & Travis professionalism. Thanks Matt!!

Am extremely happy and satisfied with all work done, from heat unit in garage to getting gas line to my new gas range!!

Nice unit and nice install.

Your workers are always on time and friendly to homeowners and other workers on site.

Helpful to have the same person (Charlie) come back.

Your workers are always on time and friendly to homeowners and other workers on site.

Charley did an awesome job.  He went above beyond to help me out.  He was timely & friendly.

We could not have asked for better people to do the extensive job they had to do in replacing our furnace.

We had a very, very old, large oil furnace and fuel tank that had to be cut apart & removed from the basement and replaced with a new natural gas furnace which was more of a job then what I think they thought it would be.  They did a wonderful job and always with a smile on their faces.  Had the answers to any questions we had and were very personable.  They went above and beyond on the work and cleanup that they had to do and were very professional with this job.  They definitely knew what they were doing.  It looks very good and find we have quite a bit of more space in the furnace and laundry area.  Thank you for the great job!

Very pleased with you installers.

My furnace was going out and I called Home Heating & Plumbing and they came the next day and put in a new furnace for me $1,500.00 less than another company in town.  I can't say enough how friendly, efficient and wonderful the two men were that came to do the work.  They covered their shoes, put down tarps, took away all the old stuff, put a cover on my filter cause I didn't have one and cleaned up.  I will recommend this company to anyone who needs their services.

Great service and very professional.

We had excellent service!

Jeremy is outstanding!  He's nice to have some one who knows what they are doing!

I was satisfied with the quick installation on professionalism of the installers.

Bryan was here on time, did a great job and was done very quickly.  Great job!

The crew did a great job installing our new furnace.  I couldn't have asked for better experience.

Great job!  Will call you again!

As a recent widow I appreciate the prompt and hones service you provide.

Guys were very friendly and did great work.  It's why I'm a repeat customer.

Great personal, Great job!

It's so nice to have the same person come year after year!

Everyone is so friendly and willing to answer any questions!

Thank you for sending Charlie!  He answered all my questions!  I appreciated his help!

Charley did a very nice job and really took his time to explain things to me.

Couldn't have hired a better company then Home Heating.  Charley was prompt, thorough, very informative and courteous!  We will definitely have them back every year!

All Home Heating staff that have ever been here are very courteous, friendly and professional!

We are very pleased with everything!

Charles was friendly and very professional.

We had Reggie & Darren out yesterday (10/27) to install our new furnace /AC unit and they did an absolutely amazing job!  They arrived early that morning and had everything completed later in the  afternoon.  They were polite, professional, tidy, and a pleasure to work with.  Matt was a great salesman to work with also.  We are having the ductwork cleaned next week and I have not doubt that will go well also.  Absolutely the best team working at Home Heating!  Thanks to all for making this project go well!

Excellent work, couldn't even tell they were there.

Jeremy, Glen, and Matt are so kind and knowledgeable!

Completely satisfied with the work that was completed.  Great team to work with.

Charley was very pleasant! Will do business with Home Heating again!

Great job, Charley is awesome!

Very thorough, very polite, very neat and clean.

Amazing experience with the team.  So happy and I will share with others how awesome you are.

Work and people were not just excellent everything done was exceptional.

Your customer service is amazing.  You were able to help us with very short notice.  We decided to replace our A/C unit and your team was here on time and efficient.

Instantly better!  House air "feels" clean.  Dust level was down.  Very happy we did this!!

We are beyond impressed with the work completed! The staff was very professional and friendly.  We couldn't have asked for a better company to install our new furnace and ac.

Charley is prompt on schedule.

Excellent overall experience!

Very efficient and worked around the delivery time of our appliance.

Home Heating staff helped me with the install and purchase of a new furnace.  Their staff possess common sense and trustworthiness.  They are always friendly, and helpful and treat their customers like they would treat their own families.  I won't go anywhere else.

Very professional installation staff, quick, efficient, and friendly!

Very efficient and explained what they were doing and why.

Jeremy and Travis were absolutely the best and most professional!  I would recommend Home Heating to anyone!

Very impressed with how quickly job was completed.

Brad was our tech, he was very professional and happy to answering questions I had.  I am very happy with my service.

Great work done by Charley! Thanks!

These guys were the best.  Skilled and courteous!

Charley just left and he did a great job on my air conditioner condensation line, cleaning it out and explaining what was happening.  Check my furnace over with the rust from the water and showed us how to tape my duct runs to prevent lost blower air.  Charley cleaned up his work area as if he was never here. Thank you Charley Donahue!

We had a service man here (Charley Donahue) this morning.  He was GREAT.  He was helpful, personable.  We couldn't been more pleased.  We will definitely call again, if needed and request Charley.

Exceeded our expectations!

Very professional and knowledgeable.

Great crew, and awesome customer service!  Thanks!!

Jeremy & Travis did an excellent and professional job! Very please with their work!

Very friendly and professional service.  Bryan figure out the problem with in a minute...and solve...very satisfied with is services.  For my future service I will always call them only.  They are very knowledgeable.

I was very happy with their service and will use them again!

Reggie and Darren did an outstanding job!  First class guys!

Friendly, positive attitude, great conversationalist combined with outstanding skill; a model service provider.

Appearance was great!  There dress was comfortable as I would expect.

We are very impressed with the timely manner and professional service we received from Home Heating & AC!  We called on a Monday and had our new A/C unit installed by Friday!  Amazing customer skills!  We will recommend and use Home Heating & AC IN THE FUTURE!

Brandon is really top notch!  We want him back for our service work!  Take good are of him!

Both Travis and Jeremy went above expectations.  Questions were answered immediately and both knew their jobs.

Quick easy install.  Knowledgeable employees.

Jeremy & Travis did a fantastic job!  We are very pleased.

Brandon was great, quick and efficient!  Was able to diagnose our "Random problem" and fix it!  Haven't had any issues since!

These guys were great!  Great attention to all details and very informational.  Went above and beyond. Thanks again!

Absolutely fantastic service!

Really enjoyed seeing the before and after pictures.  Thank you for the house warming gift too.

Brandon did a great job and helped educate me on the system and how it all works together

Brandon did his job well and even gave additional information of which I was previously unaware.

You should be very proud of this young man.  He even comes in with a smile and respect for older people.

He explained, answered our questions - corrected a  Aprilaire filter issue.

Everybody that I have talked to I have mentioned how awesome these guys were!  Really appreciate an introduction and hand shake from a tech.

As always, professional and friendly service!

Amazing people to work w/and knowledgeable & courteous installers.

Very careful about removal of old unit and installation of new one.  Excellent workmanship.

Jeremy and Travis are the best!!

Dave is an excellent technician.  He explained everything about my furnace and what was wrong with it.  He did an excellent job.

Very professional and courteous.  I really like the covers over the shoes.  That is very respectful of the technician.

He did great!  He was very courteous and answered all my questions.  He knew what he was doing.  Thanks!

Furnace blew, Bryan was there within 1 hour.  Super friendly and informative!  I learned a lot about my furnace.

They did a great job of installing our garage heater.  Very timely and professional.  Excellent customer service.  Highly recommend!

Excellent service from start to finish.

Great job!  Very satisfied!

Enoch was very personable.  He knew what the problem was and fixed it.  He went out of his way to resolve a related problem.

Dave gave excellent, efficient service.  We would like to have him back for future checks.

I called two friends and recommended they call your company for their next problems.  Both said they would do so.  Same day as my work, did phone calling.

These guys were above the customers evaluation.  I wish I had a couple of gallons of paint they would of help me paint my basement.

Extremely personable and professional.  Didn't make me feel "dumb" about some of my questions.

Very satisfied with everyone at Home Heating.

We love our new Amana furnace.  It is so comfortable and quiet!  Also, thank you for your very professional and friendly crew!

Dave was very professional and curtious.  Will definitely call Home Heating again for all our furnace and A/C repairs.

What a wonderful crew! So professional and organized!  Never had such a team that worked so completely well together!  Outstanding!

Bryan was super!  Good job Bryan!

He listened to our concerns and took the time need to check and clean the furnace.

Friendly personable, very helpful with questions, that I had.  Thanks!

Charley should be highly regarded by your ownership and managerial team.

Very personable technicians!!

Reggie and Bob both did an excellent job both with the install and explaining the product! Very satisfied!!

Your employee was very nice!

I couldn't be happier with the job that was completed.

Very pleased with his work.

Enoch was wonderful and very friendly.  Nice to visit with and he did a great job!

Awesome service from start to finish!  Please give some love to the service guy and installers.

Great service and very helpful!

Charlie's service always excellent!!

I had great service from Rob and Brad.  They were friendly , helpful and offered extra tips for self-maintenance.  We were very pleased with our quality of service!

The tech did everything needed, and answered all my questions in a manner that helped me understand.

Would call him everytime.

All questions answered. Men did work quickly, and took time to make friends with my dog and me!

Charlie was fantastic! I recently moved to town but in my line of work I deal with a lot of contractors.  Charlie was as professional, courteous and competent as they come.

Very helpful, and answered questions that we had about our in floor heat.

An excellent employee.  Did great work.

Dave was extremely efficient and demonstrated strong technical experience with our heating unit.

Very very awesome job and employee's were amazing & knowledgeable!

Home Heating has a friendly professional team.  I am happy with the quality installation of our furnace.  Excellent job!

Very personable guy! Friendly & explained everything well.

Bryan was wonderful to work with kind & considerate.

Jeremy & Travis were the best ever and I have had few others do work in my house and those weren't near as good some adequate on improvement needed.

Very good worker.  I feel confident that I won't see trouble with my furnace this year.

They were very professional and good techs.  Keep them.

I appreciate that Enoch brought up the issue of co detectors and where to best place them. He also showed me that a weld was failing; I appreciate that he confirmed his interpretation and recommendation that it can go another year with his supervision.

Enoch & Dave were nice and professional, even though they couldn't fix my furnace & I had to order a new one. I was glad

The gentlemen were very good and seemed to work great together. Very nice!!

Couldn't be more satisfied.

Mentioned Home Heating on Facebook.

Excellent always - three projects this month all great!

I was calling to set up appointment for an estimate to replace my air conditioner in July. Everyone, except Home Heating, told me it would be at least 2 weeks before someone could come out. Home Heating was here in 15 minutes with a professional looking bid returned via email within 30 minutes. I waited for other bids which were scratched out on a piece of paper and arrived 2 weeks after they had finally come to look at the project. I was so happy with Home Heating; I recommended them to a friend who also had used the same company for years that I had previously used. Home Heating installed their new furnace last week!! The service is the best and the servicemen were very professional and polite. A+ Home Heating!

I noticed that the service tech who is a Grand Forks native and UND fan can do excellent work on a Bison fans' furnace! Great representative of your company -  a very competent and focused employee.

Home Heating is the only number I keep in my phone to call for Home Heating and Plumbing!

Serviceman did a "good job". He purged my boiler - the water was dirty. He left the furnace cleaned.

Charley was the best. Did a great job and a nice fellow!!

So glad I switched to Home Heating!

Excellent job --  very professional. Julie was right, "Brad is the guy".

I'm so happy I called Home Heating for the job! The employee offered options; he was efficient. Thanks for a job very well done!

Good work, great attitude. Other trades even commented.

Brad and Will did an amazing job on our furnace and duct cleaning! Highly recommended!

During furnace check-up, found a problem and fixed it before becoming a major problem.

Jason is always on time and has excellent work ethic.

Roger was a pleasure to work with.  :)

Bryan was an excellent representative of your company.

Charlie was an excellent service man. Would recommend him to my friends.

We can't thank you guys enough, it was Christmas eve and you made what started out stressful, a very good experience. The gentlemen couldn't have been nicer and we will definitely be telling our friends and family.

Great young man! Now I know my furnace will be problem free.

Thanks so much! Definitely gonna spread how good you are!

Both Reggie and Bob were efficient. They complement each other well, each doing their part of the installation. It looks good.

Will be using you to service our air ducts. Great customer service!

Very happy with quality of new furnace & A/C. All work was excellent and working fine. My furnace room is squeaky clean.

We were more than satisfied & will recommend you to our friends.

Jason does an excellent job, explains things thoroughly, gets us ready for winter!

Justin was very neat and helpful when cleaning our fireplace. He was knowledgeable and went right to work. Cleaned up after himself and got everything working great again. Thank you Justin.

Brandon is a "5 star technician": He thoroughly checked all components of our heat pump and furnace with utmost skill; Another reason we are Home Heating Customers!

I was impressed that I was able to get someone out on a Friday to look at my furnace and get it fixed.

Very professional. Gave great advice on tips.

Happy and satisfied with the services.

 

Had Roger install circulating pump on water heater. Was very courteous and professional. I would have him again.

Great Job! On time and perfect!

 

Excellent service and clean installation of furnace and water heater by the techs. Friendly, courteous, professional all around.

 

TJ was great and extremely personable!! Highly recommended!!

 

Rob was great! He showed up on time, calling when he was on his way. Was very polite, personable, and professional. Great experience and will not hesitate to call Home Heating & Plumbing again.

 

Rob was great to work with! Even helped with warranty info!!

 

Excellent work couldn't be happier with the new furnace. Very fast and clean too.

 

I had Charles as a tech to repair my furnace on Mar 5

th

. He was very knowledgeable, nice and did a great job. Thanks

 

Same good work on other radiator.

 

Carl gave us prompt friendly service on a Saturday afternoon. Fixed the problem quickly and efficiently. Excellent service.

 

You are lucky to have good workers like Adam. He did a very good job. Thanks

 

Reggie & Bob were impressive in all aspects of their job. The installation was completed efficiently and with minor stress. Also, they were courteous and pleasant. I definitely recommend them.

 

Charlie was very friendly, gave me good information on how to maintain furnace & air.

 

I had Charles as a tech to repair my furnace on Mar 5

th

. He was very knowledgeable, nice and did a great job. Thanks

 

Roger detected, other than the water heater, problem areas. He replaced valves to code and added a valve for future ease in maintenance/repair without turning off main water supply.

 

He did an amazing & thorough job servicing our furnace!

Roger provided above average service in replacing a faucet in the bathroom sink. He was honest in assessing the need for replacement rather than repair, and was courteous, friendly and busy with his work throughout his entire stay. In submitting the statement for payment, he applied no pressure and went over several options which were all doable. He asked if there were any other things in need of work before leaving and was assured that in the future Home Heating would be called to complete two other projects in need of attention. I would highly recommend (and have in the past) Home Heating for plumbing needs.

Bryan repaired our furnace.He taught us how the whole system works with the Aprilaire and Air exchanger.We have had several other servive company's from Fargo and no one explained we could run our air exchanger and leave the humidstat off so our maple floors dont separate so much in the dry winter.We finally understand this.My husband and I were very impressed with Bryan, he did a tune up on the furnace in the morning and found a cracked heat exchanger, came back at 5 pm, replaced it.We were so impressed with his cheerful personality and professionalism!